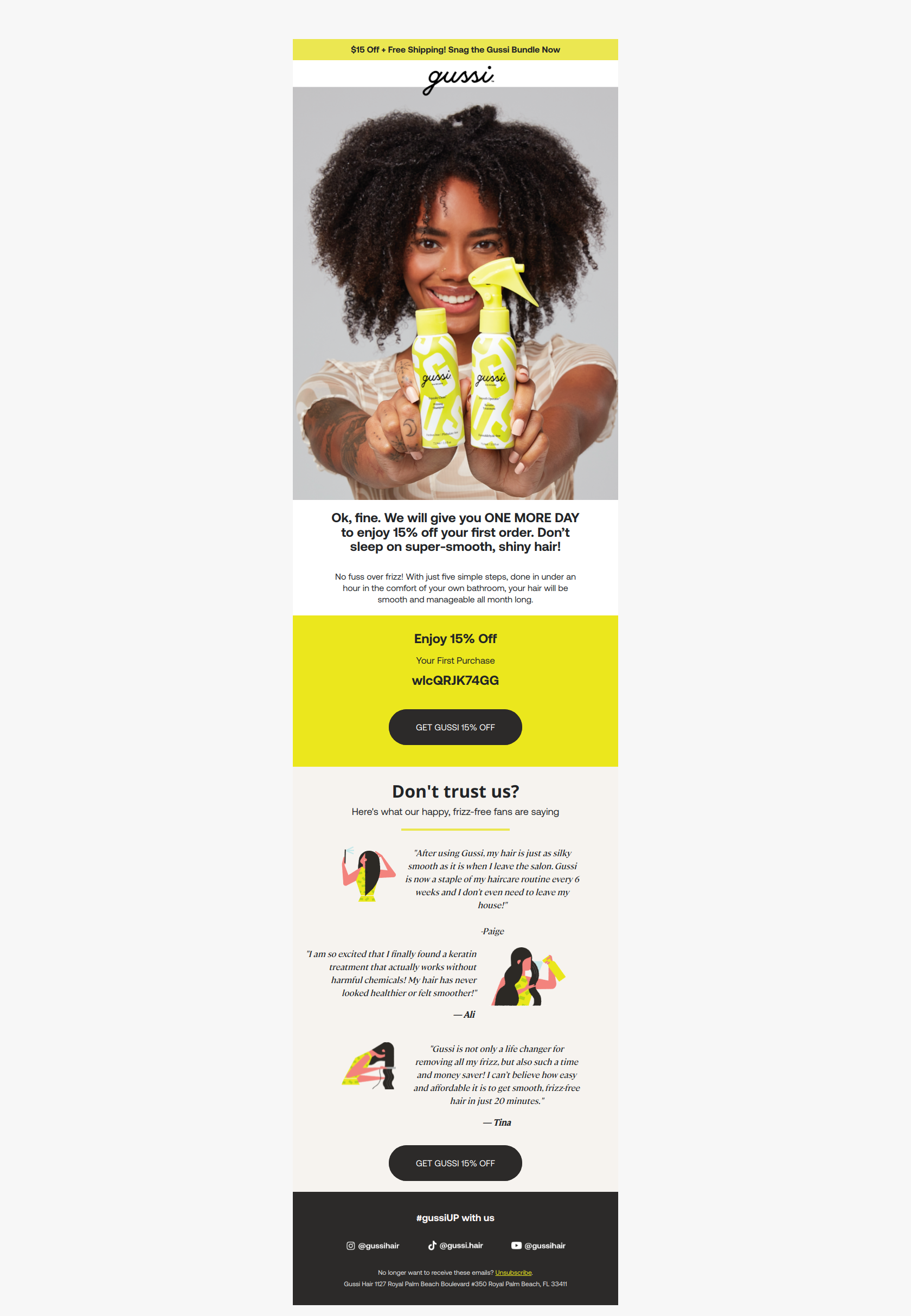 Newsletter Subject
Exclusive offer - today only 15%
Gussi Newsletter Content
Ok, fine. We will give you ONE MORE DAY to enjoy 15% off your first order. Don't sleep on super-smooth, shiny hair!

No fuss over frizz! With just five simple steps, done in under an hour in the comfort of your own bathroom, your hair will be smooth and manageable all month long.
Enjoy 15% Off
Your First Purchase
wlcQRJK74GG
[GET GUSSI 15% OFF]
Don't trust us?
Here's what our happy, frizz-free fans are saying
"After using Gussi, my hair is just as silky smooth as it is when I leave the salon. Gussi is now a staple of my haircare routine every 6 weeks and I don't even need to leave my house!"
-Paige
"I am so excited that I finally found a keratin treatment that actually works without harmful chemicals! My hair has never looked healthier or felt smoother!"
— Ali
"Gussi is not only a life changer for removing all my frizz, but also such a time and money saver! I can't believe how easy and affordable it is to get smooth, frizz-free hair in just 20 minutes."
— Tina
[GET GUSSI 15% OFF]