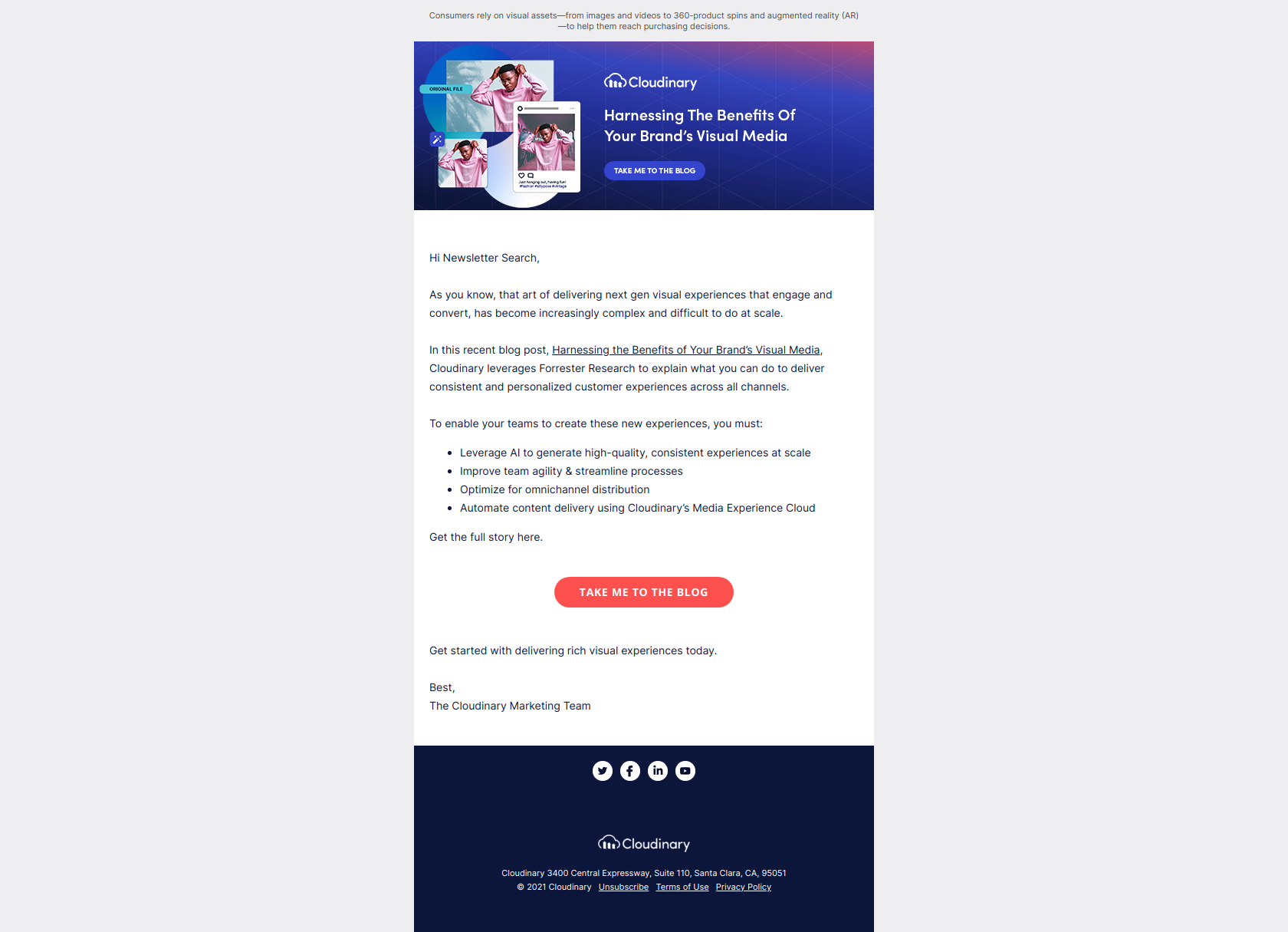 Newsletter Subject
4 Tips On How To Elevate Customer Experience And Increase Conversions
Cloudinary Newsletter Content.
Hi Newsletter Search,

As you know, that art of delivering next gen visual experiences that engage and convert, has become increasingly complex and difficult to do at scale.
In this recent blog post, Harnessing the Benefits of Your Brand's Visual Media, Cloudinary leverages Forrester Research to explain what you can do to deliver consistent and personalized customer experiences across all channels.
To enable your teams to create these new experiences, you must:

Leverage AI to generate high-quality, consistent experiences at scale
Improve team agility & streamline processes
Optimize for omnichannel distribution
Automate content delivery using Cloudinary's Media Experience Cloud
Get the full story here.

In order to increase customer experience and you have in-store place you need to have an qr code that generate leads. According to qr code statistics from qrcode.co.uk there is an increase demand on qr codes.
Get started with delivering rich visual experiences today.
Best,
The Cloudinary Marketing Team