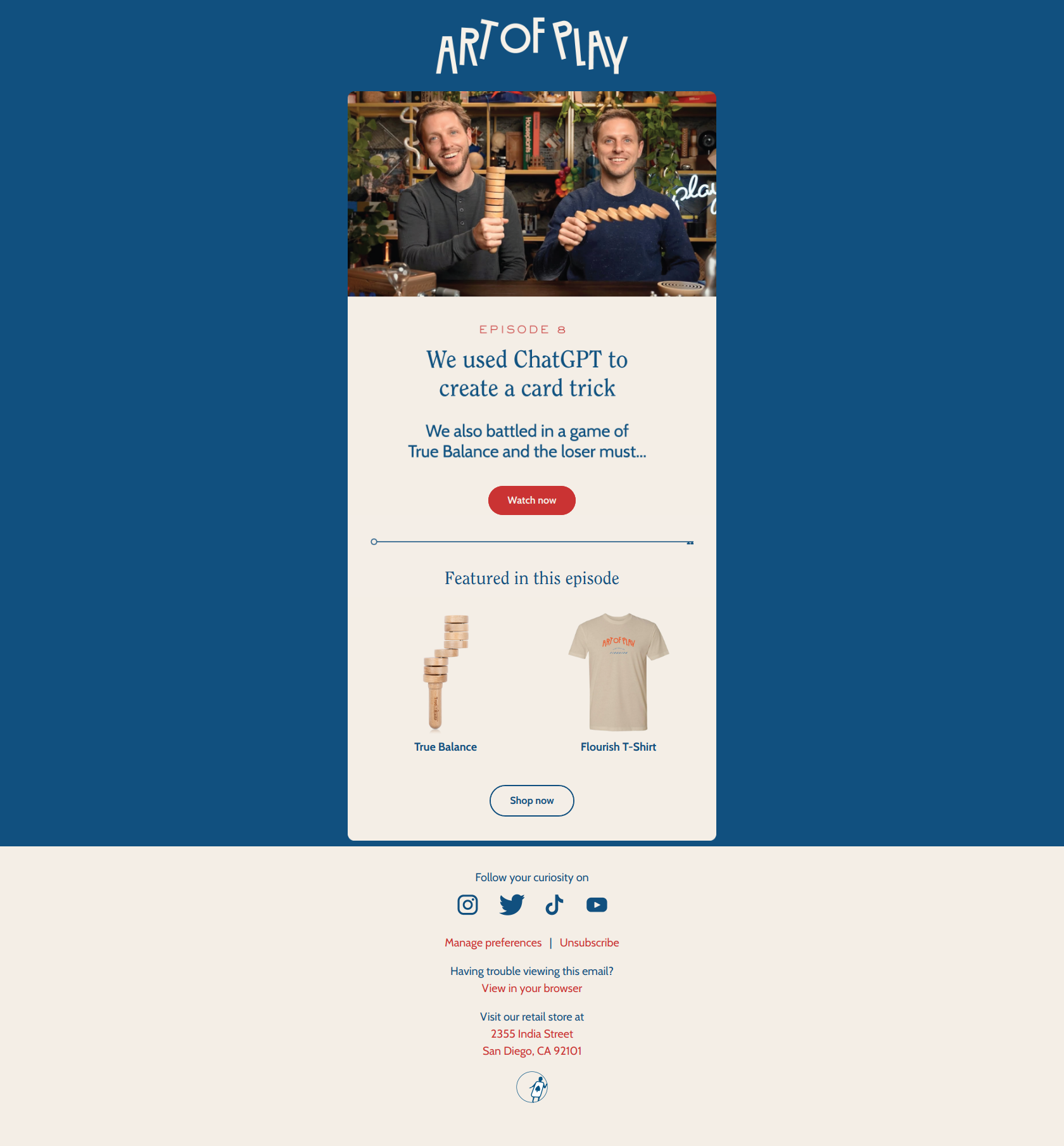 Newsletter Subject
We used ChatGPT to create a card trick ⚡
Art of Play Newsletter Content
🌟 The email content revolves around a fascinating card trick created using ChatGPT.
🃏 The trick was developed by Art of Play, a brand dedicated to creating and curating beautiful, premium-quality playing cards, puzzles, and games.
🃏 The email describes the process of creating the trick, the steps involved, and the final outcome.
🃏 It also provides a link to a video demonstration, allowing readers to witness the magic for themselves.
✅ Overall, the email aims to showcase the creativity and innovation of Art of Play while also entertaining and engaging its audience with a fun card trick.