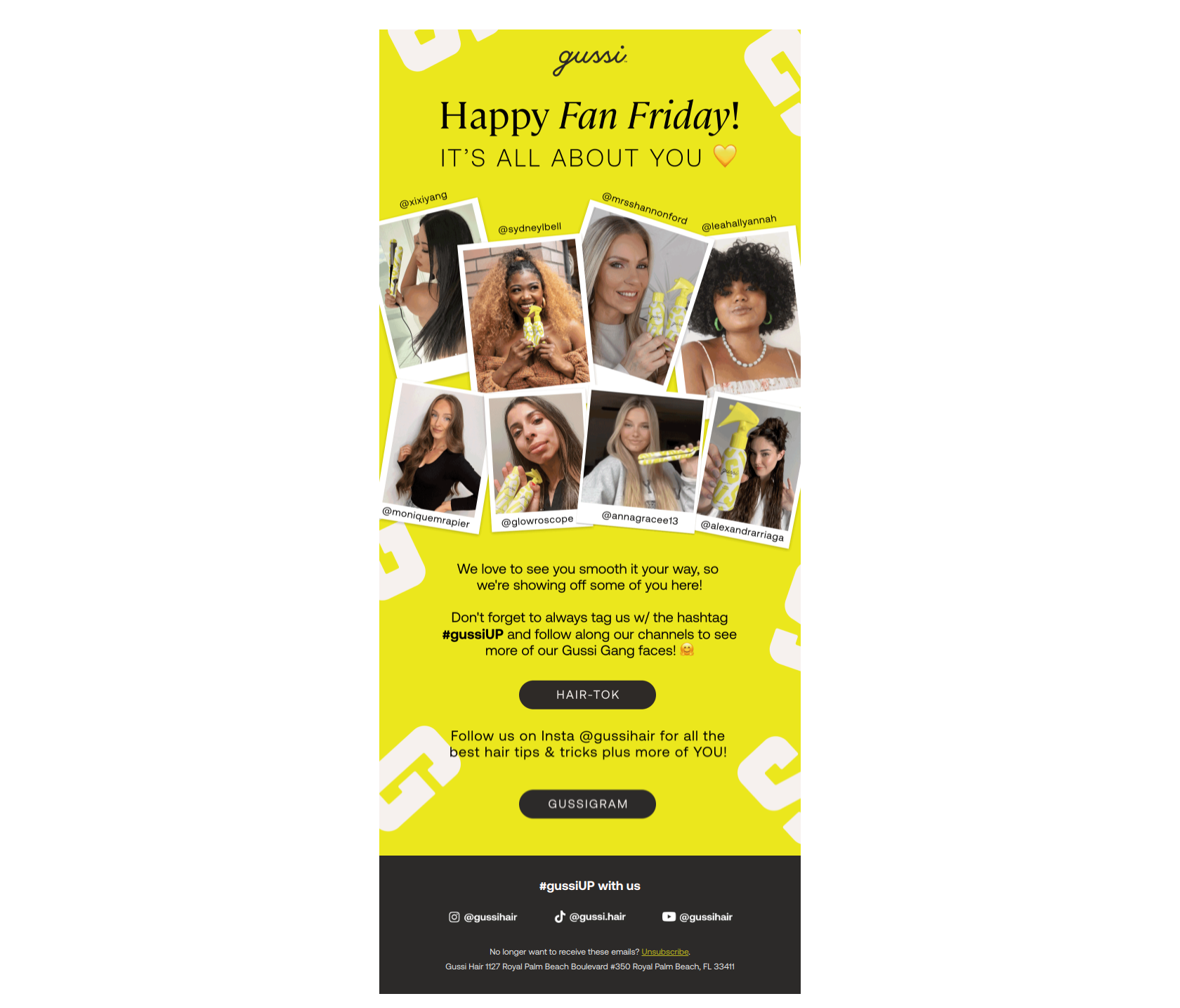 Newsletter Subject
Smooth on: see how our fan faves #gussiUP
Gussi Newsletter Content
Happy Fan Friday!
IT'S ALL ABOUT YOU! 💛
We love to see you smooth it your way, so we're showing off some of you here!
Don't forget to always tag us w/ the hashtag #gussiUP and follow along our channels to see more of our Gussi Gang faces! 🤗
[HAIR-TOK]
Follow us on Insta @gussihair for all the best hair tips & tricks plus more of YOU!
[GUSSIGRAM]