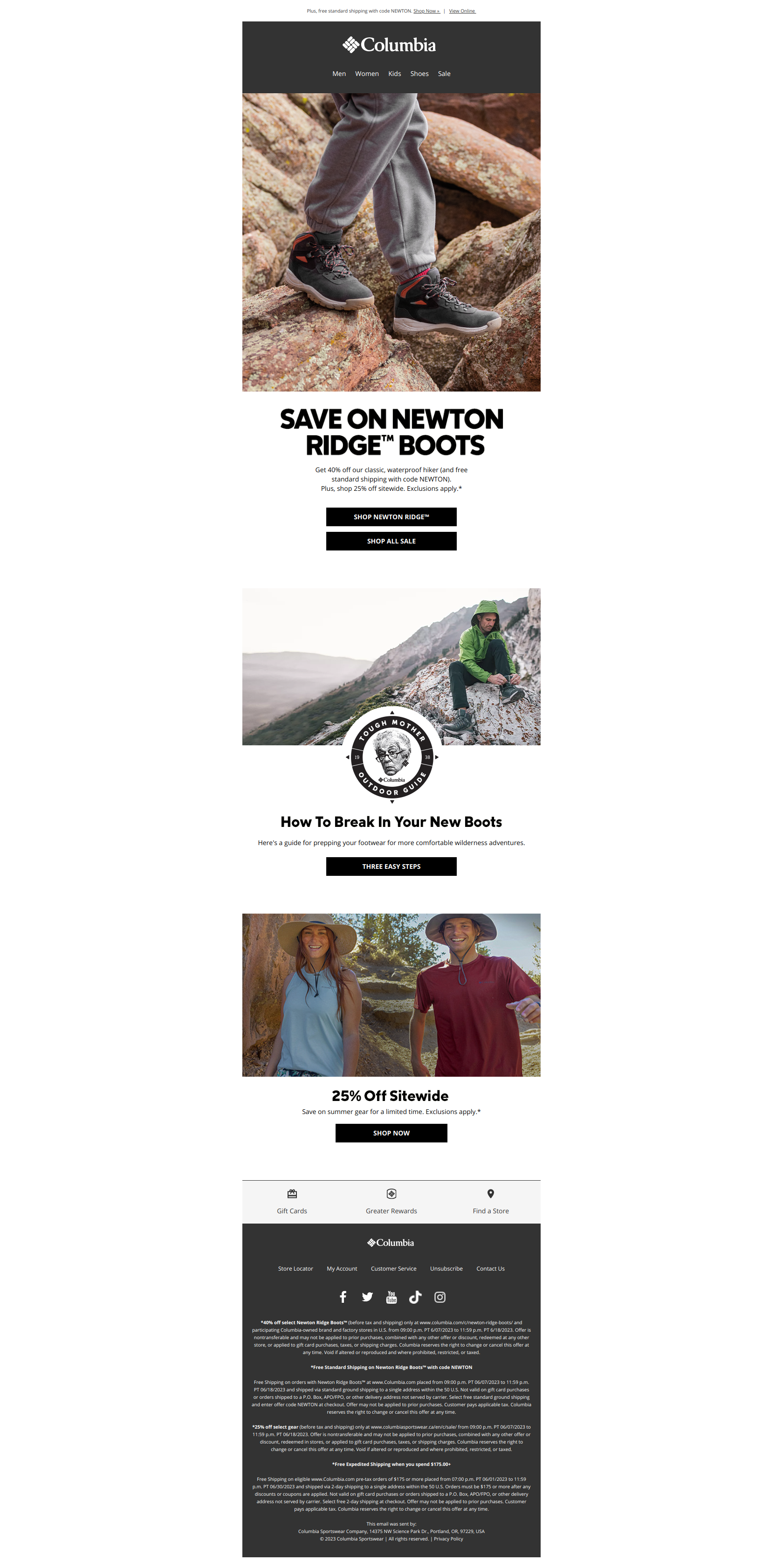 Newsletter Subject
Save big on our best-selling Newton Ridge™ boots! 🥾
Columbia Sportswear Newsletter Content
🥾 In this email, you will find exclusive deals on our Newton Ridge™ boots, giving you the perfect opportunity to elevate your outdoor adventures.
🥾 Columbia Sportswear has got you covered whether you're an avid hiker, a casual walker, or simply seeking footwear that combines durability and style.
🥾 Featuring cutting-edge technology and high-quality materials, these boots deliver exceptional traction, stability, and support to help you conquer any trail.
🥾 They are engineered to withstand the elements, ensuring your feet stay dry and protected in even the harshest weather conditions. With this limited-time offer, you can save big on our best-selling Newton Ridge™ boots, allowing you to enjoy top-notch performance without breaking the bank.
🥾 Invest in footwear that looks great and takes you further on your outdoor adventures. Don't miss out on these incredible savings! Browse through our selection of Newton Ridge™ boots and seize the opportunity to grab a pair at an unbeatable price.