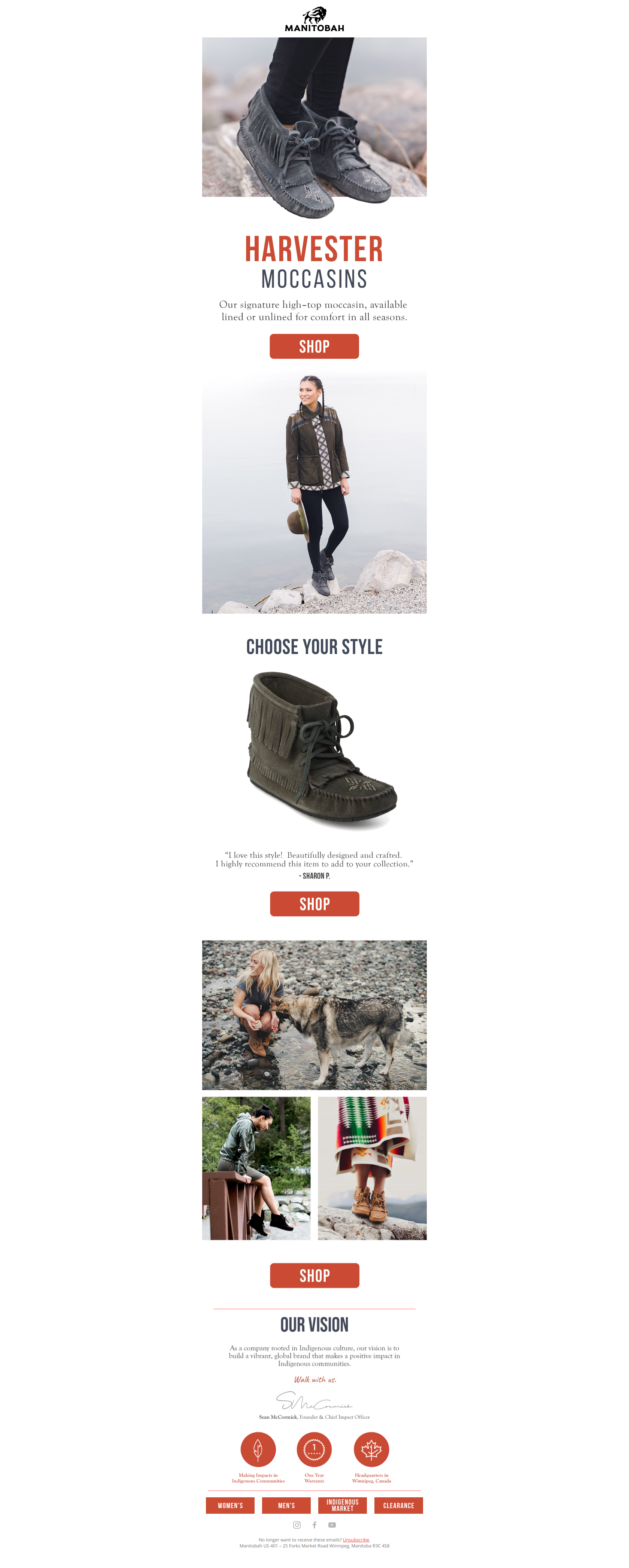 Newsletter Subject
Light, flexible and incredibly comfortable.
Manitobah Newsletter Content
🥾 Manitobah introduces a footwear that embodies lightness, flexibility, and comfortability - a perfect companion for those who are always on the go.
🥾 The shoes' design utilizes high-quality materials that provide long-lasting comfort and support for all-day wear.
🥾 Each pair is crafted with precision, ensuring a perfect fit for the wearer. Manitobah's footwear collection boasts of a wide range of selections that cater to every taste and preference.
🥾 It's no surprise that people all over the world have come to love the brand's offerings.