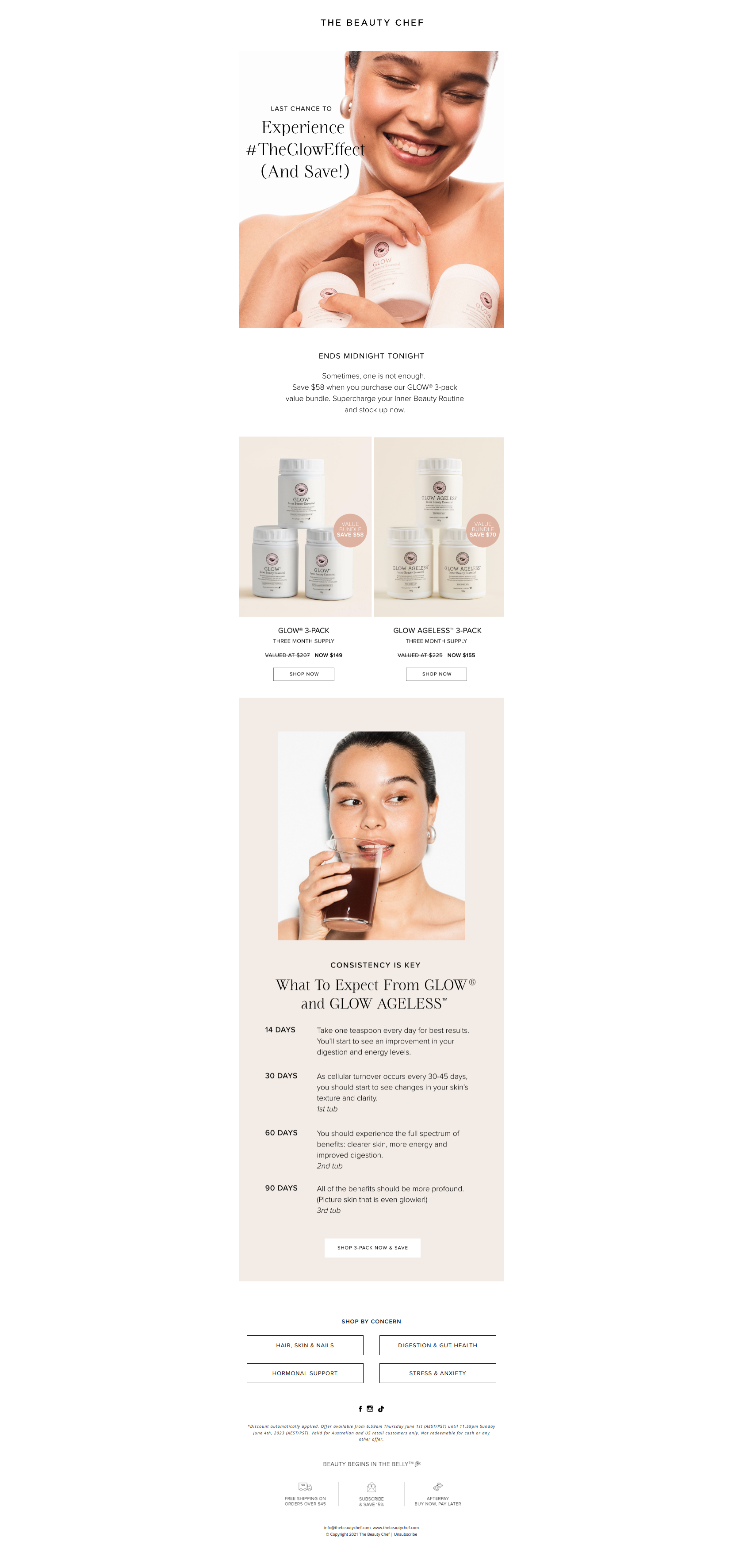 Newsletter Subject
Last chance! Save up to $70* on GLOW & GLOW AGELESS ✨
The Beauty Chef Newsletter Content
🌟 The Beauty Chef has announced a special offer on their GLOW and GLOW AGELESS products.
✅ Customers can save up to $70 on these popular items. This discount is only available for a limited time, so act fast to take advantage of this deal.
✅ GLOW and GLOW AGELESS are known for their ability to promote radiant skin and youthful appearance.
✅ Treat yourself to these high-quality products and see the results for yourself. Don't miss out on this last chance offer from The Beauty Chef.