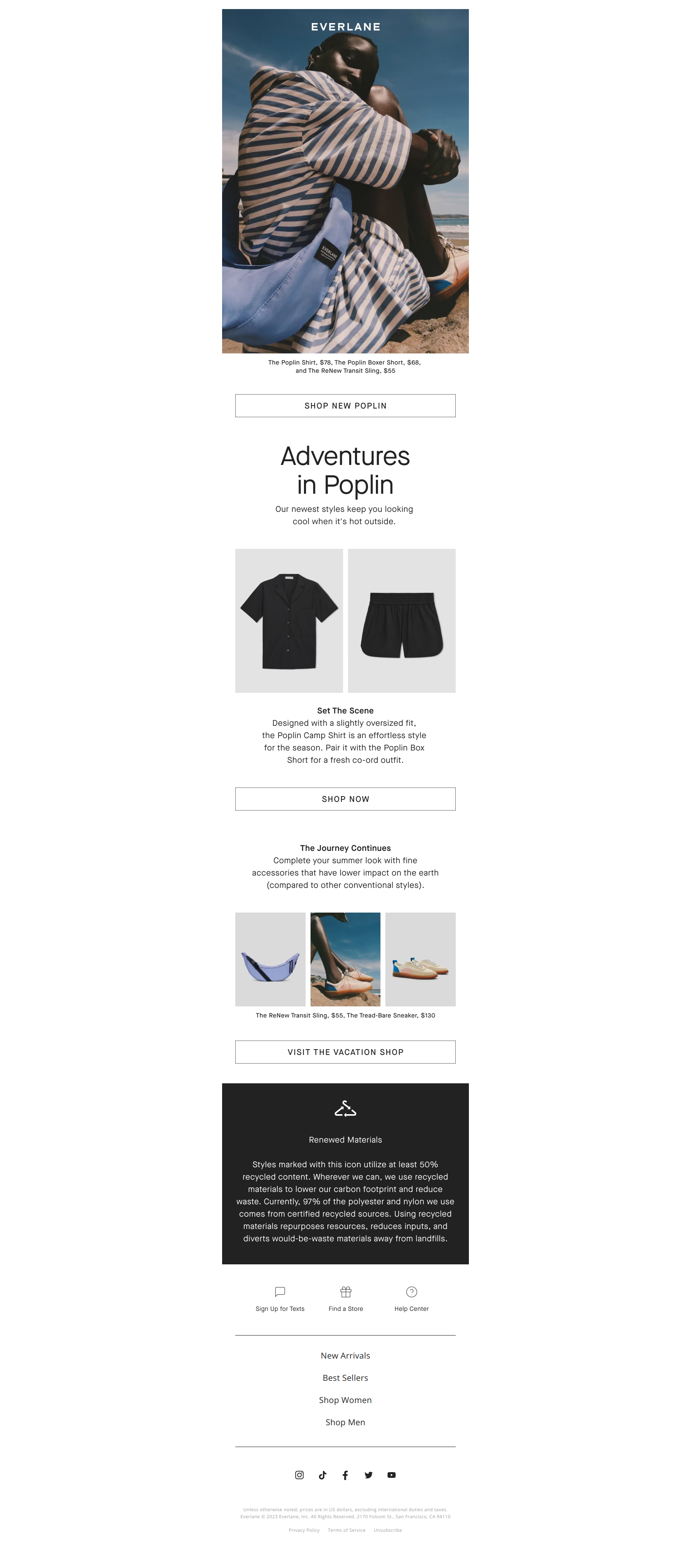 Newsletter Subject
Gotta Love Poplin
Everlane Newsletter Content
🌟 The Gotta Love Poplin newsletter, inspired by the renowned fashion brand, Everlane, introduces their new spring collection.
👕 The email is primarily focused on a versatile and sustainable wardrobe staple - the poplin shirt.
👕 The content is showcased through a series of high-quality images and descriptions of Everlane's signature style and commitment to ethical manufacturing.
👕 The newsletter emphasizes the importance of sustainability and transparency in fashion.
👕 The email invites recipients to shop the collection and make a positive impact on the planet.
👕 The language is both persuasive and informative, offering readers the chance to be both fashionable and responsible.
✅ Overall, the Gotta Love Poplin newsletter is a well-designed and informative promotion of Everlane's sustainable fashion collection. The focus on poplin shirts and their versatility further emphasizes Everlane's commitment to creating ethical and lasting wardrobe staples.