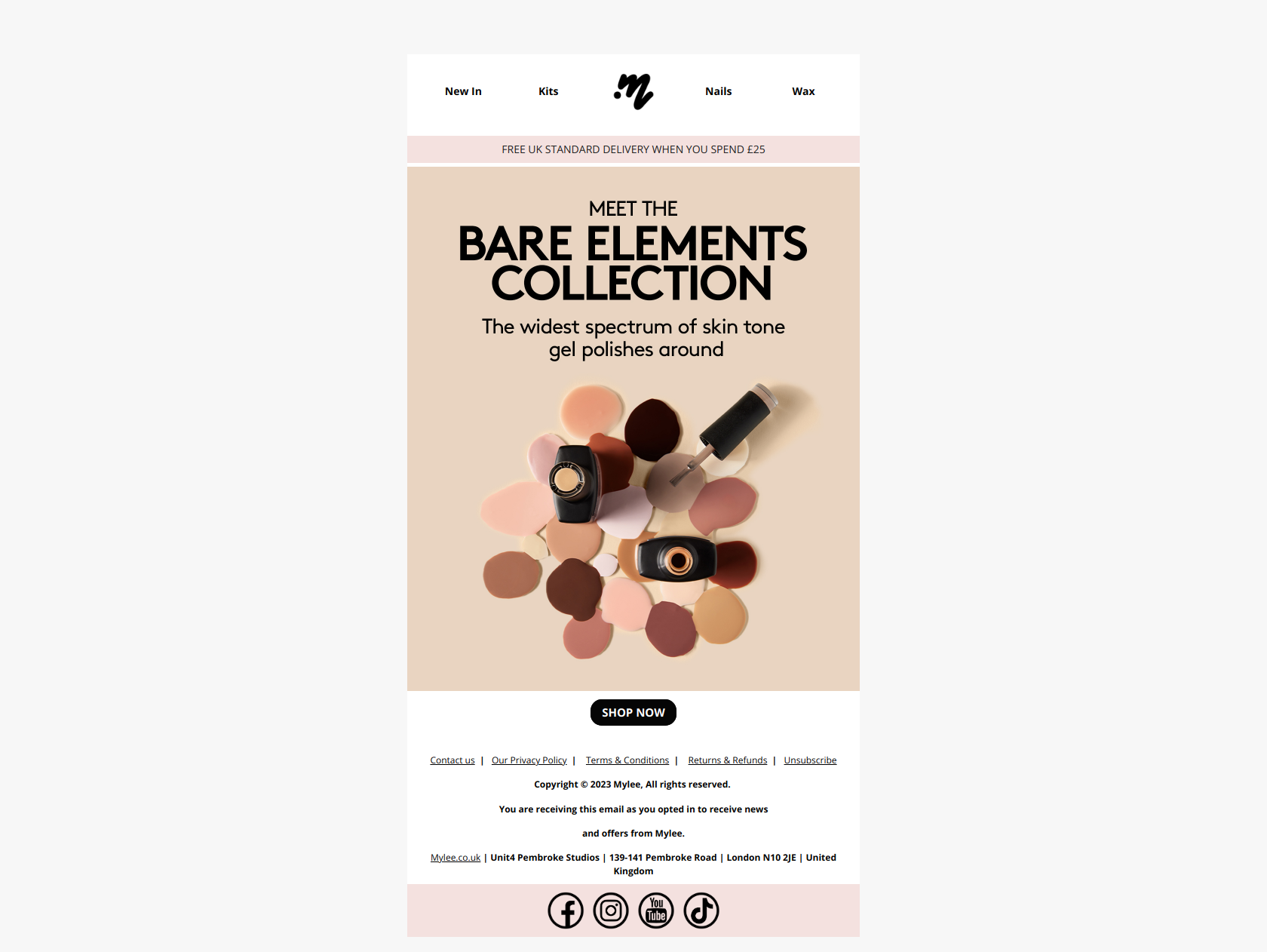 Newsletter Subject
20 NEW shades 💅
Mylee Newsletter Content
💅 Mylee has introduced 20 new shades for their nail polish collection. The stunning new range includes a variety of colors, ranging from bold and vibrant to cool and subtle hues that are perfect for any occasion.
💅 These nail polishes offer high-quality and long-lasting results, making them an ideal choice for those who want to pamper their nails and elevate their style game.
💅 From classic reds and pinks to trendy blues and purples, Mylee has something for every taste and personality.
💅 So, if you want to enhance your beauty and express your creativity through your nails, check out the Mylee 20 NEW shades collection today.